Albert Labs wants to advance the baton on psychedelic drugs as a treatment for mental health conditions in the UK.
The Burnaby, British Columbia company has been privately held since its founding in 2020 but moved in January to undertake a reverse takeover of ME Resource Corp (CSE:MEC) (OTC:MEEXF).
The combined company will list on the CSE under the Albert Labs name, and the public capital will help advance the psilocybin-based drug, KRN-101, as a treatment for cancer-related anxiety.
Chief Medical Officer Malcolm Barratt-Johnson says the research on psilocybin as a treatment for cancer-related anxiety is encouraging, and the need is especially urgent as many cancer patients are not able to take anti-depressants.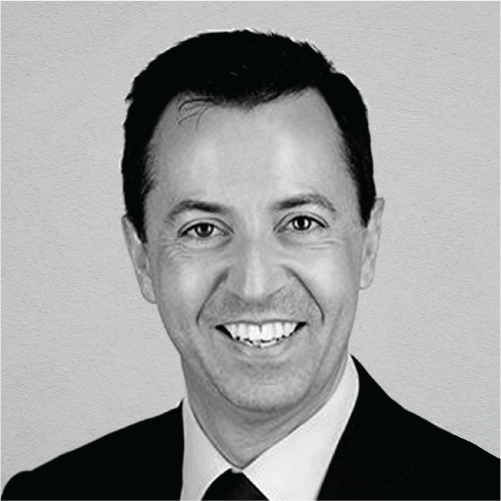 To speed up the development process, Albert Labs is pursuing a real-world evidence approach, which relies on electronic health records, patient-generated data from mobile devices, disease registries and more to inform study design and product development – and that Albert Labs says is faster and cheaper than traditional clinical trials.
Proactive spoke with Barratt-Johnson about Albert Labs' development of KRN-101, real-word evidence and going public.
How did Albert Labs come to be?
Albert Labs was created because we saw a clear need for innovation in the treatment of mental health. It is clear there is a growing global mental health crisis in part due to the stress of the coronavirus pandemic itself and due to the reduced ability to access mental health services.
In February and March 2020 alone, there was a 34% spike in the number of prescriptions for anti-anxiety drugs with a 21% increase in anti-depressant, anti-anxiety and insomnia medicines over the same period.
The increased need for these medicines shows that developing innovative, improved solutions is critical to addressing the mental health crisis. Albert Labs was formed to address this need, bringing together a team of experienced and dedicated professionals.
Albert Hofmann was influential in the discovery of psychedelics and the entire class of psychedelic molecules. He not only synthesized LSD and later synthesized psilocin from psilocybin, but he was among the first to learn that these compounds had astounding psychological effects with a huge potential to revolutionize psychiatry.
Our goal is to stand on the shoulders of the giants that went before and continue their work to reveal the true potential of psychedelics as a therapeutic medicine.
Why psychedelics?
Many believe the development of novel psychedelic drugs can bring nuance and innovation to the mental healthcare space. This follows a paradigm shift that has been recognized through use of natural psilocybin. There should now be an imperative on examining the benefits these innovative treatments may bring and providing clinical access to them.
The results captured in early trials of psilocybin in the psychological arena are impressive. By expanding on this body of evidence Albert Labs believes we can accelerate the provision of these treatments to clinicians and their patients.
Treating patients in a real-world setting we hope will provide rapid confirmation of the efficacy, effectiveness and safety of Albert Labs' psilocybin-based medicine, KRN-101, in an area of unmet need like cancer-related anxiety.
[Our study] will also provide a body of evidence to support KRN-101's approval more rapidly and at far lower cost than if we adopt the traditional, pharmaceutical route of using randomized clinical trials (RCTs).
Can you elaborate on why you've chosen the real-world evidence path?
There are several reasons for this, but the most important of which for us is speed. Gaining real-world evidence in an existing clinical setting is substantially faster than conducting randomized controlled studies, which typically have timelines of between 5-7 years as they transition from Phase I through to Phase III.
By contrast, our timeline is this: we are currently developing our study protocols and hope to have our first patients recruited in Q3 2021. Initial outputs from these studies should be available in Q2 2022 with peer-reviewed publication soon after.
In a year from now, we expect to be at the stage where we can publish a set of interim study results. We plan to have an extensive study program not only underway but yielding actionable results within 1-2 years. We also expect to have initiated our growth strategy and have commenced studies in other European countries.
This is another positive to the Albert Labs commercialization model, it is scalable. We can replicate our strategy in other European countries and for other niche mental health indications, further broadening the Albert Labs brand and solidifying our position as a leader in the psychedelic space.
Why begin with cancer-related anxiety?
I think everyone has in some way been influenced by cancer, whether through their immediate family, friends or other relatives. This without a doubt rings true for the team here at Albert Labs, and indeed for me personally.
The body of research in support of psilocybin for cancer-related anxiety is encouraging. There have been several studies that initiated the drive towards psychedelic therapy and these studies have primarily been for cancer-related anxiety, so it makes sense to start there.
Another reason is that all too often patients with cancer-related anxiety go untreated. This is due to either patients being unable to take anti-depressants along with their other therapies, the side-effects being unmanageable or patients simply not seeing benefits from taking them.
There are currently 3 million patients in the UK suffering from some sort of cancer, and it is thought that 1.2 million have been diagnosed with severe anxiety, depression or experience existential crises.
Let's remember this is a pool of patients who are already going through substantial suffering both in their own and their families' lives. We believe that by taking a holistic approach to treating psychological distress, we can improve not only the lives of the patients but those of their families, loved ones and the health care professionals who treat them.
Albert Labs is about to go public. Tell me about that.
That is right, we are undergoing a reverse takeover with ME Resource Corp and will be listed on the CSE under Albert Labs.
The market conditions are extremely favourable because of the monumental opportunity that exists with psychedelics. Whilst on the surface it seems like Albert Labs is addressing a small, niche indication, albeit in the treatment of 1.2 million patients in the UK alone, our vision is far greater than this.
We understand the overwhelming need for innovative medicines in this therapeutic space and to demonstrate success and transform the lives of patients. We attribute significant value in treating patients sooner and taking our learnings to build a protectable innovation portfolio, before we widen our scope and look to address other indications, in other jurisdictions, or even the use of other psychedelic compounds.
The wider scope of our strategy is likely to require substantial capital, and here is where we can leverage our access to the public to raise additional capital, scale and ultimately treat more patients.
Contact Andrew Kessel at [email protected]
Follow him on Twitter @andrew_kessel